The Washington Kurdish Institute (WKI) is a 501 (c) (3) non-profit, research and educational organization that was established in September 1996
WKI is committed to the following objectives:
Increasing public awareness of Kurd-related issues

Protecting human, cultural, and political rights throughout Kurdistan

Supporting and developing Kurdistan's civil society

Improving and increasing access to Kurdish cultural and educational resources

Advocating for effective solutions to Kurd-related issues
WKI's work also includes the following areas:
Educating the public on Kurdish culture, history, and news (e.g. providing Kurdish language classes, producing Kurd-related news, and disseminating other Kurd-related information)

Engaging in humanitarian activities (e.g. providing medical treatment, research, and training)

Campaigning against the possession, proliferation, and use of chemical weapons

Monitoring and improving Kurdistan's environmental health

Building and improving capacity for NGOs, civic organizations, and community organizations in Kurdistan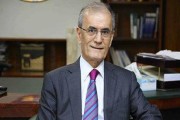 Dr. Najmaldin O. Karim, FACS, MD Dr. Najmaldin O. Karim was born in Kirkuk Iraq, where he finished his high school education, before attending Mosul Medical College.  After medical school, Dr. Karim was elected to the leadership of the Kurdish Student Union.  In 1972, h...
Read more