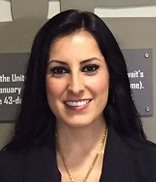 By: Zamawang Almemar
April 4, 2016
Exactly a century ago next month, leaders from Great Britain and France (British Colonel Mark Sykes and French representative François Georges-Picot) penned a secret agreement at the end of World War I. The Sykes-Picot Agreement divided the lands of the former Ottoman Empire and drew borders haphazardly without any regard to the different ethnic groups who occupied those lands. What seemed like a brilliant idea then has caused a century of conflicts between the different groups that inhabit that region, with the biggest impact being on the Kurds.
The Kurds whose country of Kurdistan spans across Iraq, Iran, Turkey, and Syria faced the biggest atrocities by the border division as a result of the Sykes-Picot agreement. The Kurds have only recently come on to the global stage and have been recognized on the public scene as the historic Spartan Warriors who are battling ISIS on behalf of the world. They have come to be known in the world as  "A Flag Without a Country" people, as most recently portrayed in Bahman Ghobadi's documentary. But the Kurds are not just some tribe fighting for their independence and human rights; they are a globally-recognized population with their distinct language and unique culture. Though they currently lack their own country with defined borders, the Kurds possess every characteristic of being an independent nation, with Iraqi Kurdistan already acting as an independent state and Democratic Union Party (PYD) announcing a Democratic Federal System for Rojava in northern Syria just few weeks ago, just in time for Newroz (the Kurdish New Year).
Kurdistan has a population of 40-50 million people, which makes up 7% of the world's population. This means that out of every 150 persons, one person is Kurdish. Interestingly, Kurdistan has a population larger than Poland, Argentina, and Canada. The per capita in Kurdistan is 122/KM2, but Kurds are spread all over the world. Three million Kurds live in Istanbul, Turkey, 1 million in Aleppo Province, Syria, 200,000 Kurds live in Israel, and 2 million Kurds reside in the European countries (1 million in Germany alone). More than 40 million people speak Kurdish, with the Kurdish language being the 26th most spoken language in the world. But that's not all!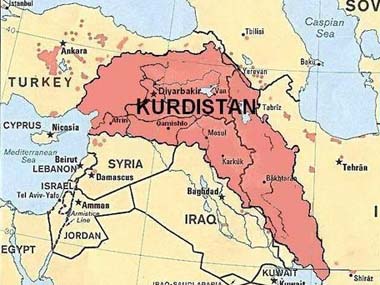 Kurdistan has vast amounts of land; its surface area is estimated at 409,650KM2. Kurdistan is the 58th country out of 214 countries in terms of the size of its surface area; equivalent to those of Japan and Germany, and is larger than Italy, Senegal, and England. It is four times larger than South Korea and ten times larger than Switzerland. Kurdistan shares its borders with six countries: Syria, Turkey, Iran, Iraq, Armenia, and Azerbaijan. The amount of oil in its ground is about 100 million barrels, thus making Kurdistan the 8th richest country in oil reserves. Its oil reserves are two times more than Libya's and four times more than those of Qatar. This means that 7.5% of the world's oil reserves reside in the rich grounds of Kurdistan.
Thus with all those facts laid out in front of us, one could conclude that it is only the matter of time for Kurdistan, which already is an autonomous region, to gain its independence, allowing its millions of inhabitants to finally call Kurdistan their country. Recently, there has been an outcry from some Kurds proposing the idea of an independent Kurdistan, reversing the Sykes-Picot Agreement once and for all. But there is one question that is resonating in every key stakeholder's mind, and that is: What does Washington think about such a proposal? As part of the decision-maker for the region, some leaders in Washington avoid this topic at all costs, advocating for a unified Iraq.
Perhaps their hesitation and resistance to dividing Iraq into its Kurdish, Sunni and Shiite regions is justified. Thousands of American Soldiers' lives were sacrificed during the almost-decade long Iraq war, with Washington spending billions of dollars on the war and reconstruction efforts. That is no small cost to the U.S. government, and thus Washington is cautious about choosing its battles this time.
It has been seemingly difficult letting go of the Iraqi Security Forces (ISF) that it spent so much time and money on building and strengthening. These monumental efforts, however, were lost in vain when the Iraqi Army shed their uniforms and fled their outposts upon the onset of ISIS in 2014, leaving millions of innocent men, women, and children in the hands of one of the most brutal terrorist organizations in the world. Fear of such horrific scenes is still on the horizon as the U.S.-led coalition forces attempt to conduct the offensive operations to liberate one of ISIS's most important strongholds, Mosul.
As Washington readjusts its focus on the war on ISIS, it has shifted its efforts onto one of its closest allies, the Kurds, who despite facing the greatest economic crisis and lack of appropriate weaponry and equipment have won numerous battles and defeated ISIS in many areas in Iraq and Syria, forcing them out of key territories.
For some leaders and policy-makers, the question still remains as to whether or not undoing the Sykes-Picot Agreement will be the solution to a century-long problem, or will ultimately lead to another century or more of disagreements and conflict. The answer to this puzzling question, though, is that only time will tell just how such events will unfold. But when the time is ripe, Washington should support and not dismiss an autonomous Kurdistan, giving one of its closest allies the freedom to govern itself.
Disclaimer: The views, opinions, and positions expressed by authors and contributes do not necessary reflect those on the WKI.