Washington Kurdish Institute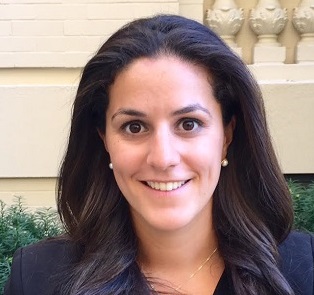 By: Aveen Karim
The Washington Kurdish Institute (WKI) had the pleasant opportunity to meet with  Mr. Abdullah Mohtadi, Secretary General of the Komala Party of Iranian Kurdistan in Washington D.C during his visit and conducted an interview with him.
WKI: Thank you for setting aside time in your busy schedule to meet with WKI. What is the main reason for your visit to the U.S? 
AM: I have come here to raise awareness of the plight of Iranian Kurds. While the Kurds of Iraq, Syria, and Turkey are, rightfully, on the front pages of international media, Iranian Kurds are mostly neglected by the West including the United States. I am also here to raise awareness of the despicable human rights abuses in Iran.
My message is simple: now that the nuclear deal has been struck, it's time to focus on the human rights issues in Iran. We are concerned that the nuclear issue has dominated everything and overshadowed Iran's human rights violations. I hope to see more engagement in the near future by the United States with Iran on human rights issues. It's important that the international community, especially the United States Congress, administration, and public are informed about violations of basic human rights in Iran and speak out against the atrocities committed by the regime.
WKI: To what extent does the Iranian nuclear deal affect the Kurdish people in Rojhelat? What is your opinion on this deal?
AM: We are not against the nuclear deal, but know that this is not the only problem with Iran. It's alright that a commitment has been made to stop the nuclear program – it was an unnecessary and wasteful program and we were against it from the beginning. But it is important not to forget that the Iranian regime also has a terrible record of human rights violations, repressive domestic policies and expansionist regional policies to destabilize its neighbors.  Now is the time to focus on issues other than Iran's nuclear ambition, most importantly, human rights.
WKI: Did you feel that there will be support from the U.S toward the people of Rojhelat? Do you see any hope? Especially after the Iran deal was signed.
AM: As far as I know, no Kurdish strategy or Kurdish policy has been adopted by the United States so far, though I hope they will formulate a Kurdish policy where the Iranian Kurds can also find their place.
WKI: Do you think the lack of the support by the great powers for eastern Kurdistan (Rojhelat) is because more than one party is leftist?
AM: No. It's not accurate and I don't think it's relevant. As with us, we are a social democratic party, we have long been affiliated with the Socialist International, the respected international body of labor and social democratic parties of the world including European parties. We have recently gained membership.
WKI: Your party has stopped the armed struggle against the Iranian regime, why is that? What has changed?
AM:  We stopped armed struggle about two decades ago, but we have kept our training camps and our Peshmerga forces who we need for the security of our people as we also house many families. We also have headquarters in Iraqi Kurdistan in Erbil and Sulaymaniyah. Our Peshmerga forces also act as a deterrent for the Iranian regime making them think twice when they deal with Kurds in Iran. To have Peshmerga is a boost of morale for Kurdish people.
However, we are mainly engaged in civil, political and organizational work in the country. Komala has been instrumental in organizing mass protests, including general strikes, in Iranian Kurdistan in the last few years. In 2005 we had month-long demonstrations, in 2010 a hugely successful general strike in every city, a strong protest movement in Mahabad last May, ongoing teachers movement, and much more. These are the ways that the Kurdish movement manifests itself. If this had taken place without Peshmerga, the regime would have killed and executed many more people and would not have hesitated with repressive measures. We stopped our armed struggle for the interest of our people, but who knows, maybe that will change.
WKI: You mentioned your presence in the Kurdish region of Iraq. How are your relations with the Kurdish political parties in Iraqi Kurdistan?
AM: We support the Kurdistan Regional Government (KRG) although we are aware of the shortcomings. Their achievements are a valuable source of pride for all Kurds. We have close relations with all their parties including the PUK and KDP. Our Peshmerga have assisted the KRG forces on the front lines fighting ISIS in Kirkuk and they were successful in their mission.
WKI: We would like to know about the non-Kurdish Iranian opposition parties. Do other Iranian opposition parties acknowledge Kurdish rights?
AM: I hope they acknowledge Kurdish rights, we are cooperating with them in fighting for democracy in Iran. In respect of Kurdish rights, we have been trying to raise awareness and highlight the Kurdish issue within Iran because not everybody is aware of the plight of the Kurds. That's why it is an important point to work on, although eventually it is the unity of strength of the Kurds themselves in Iran that can bring about their rights in the country.
We work together with different ethnic groups in Iran. We are co-founders of the Congress of Nationalities for a Federal Iran – an umbrella organization founded in 2005 among Kurds, Balochies, Arabs in Ahwaz, Turkmen and some Azerbijanis – that stands for a democratic, secular, pluralist federal Iran.
We are also part of different coalitions among Iranian opposition. In 2009 we supported the green movement which broke out in protest of vote rigging in Iran with millions of people taking to the streets. Of course we knew the limitations of the ideology and the leadership behind the movement but we believed that it could be a vehicle of change. We rescued many of the movements activists by helping them escape through the Kurdistan Region of Iraq through our underground organization. They were then able to contact western embassies and apply for political asylum.
The Kurdish movement in Iran has always been a strong symbol of democracy and I think this will remain the case in the future. The Kurds are indispensable component in any democratic change in Iran. The Iranian opposition acknowledges the significance of the Kurds in any political development in Iran and Kurds also realise that they cannot bring about political change in the structure of Iran on their own. That is why we have to cooperate with each other, in the meantime we advocate Kurdish rights and I think eventually we can win over the majority of public opinion in Iran.
WKI: Many consider the Iranian President Rouhani a moderate. Do you believe that Rouhani will give some rights to the Kurds in Iran?
AM: Of course he is a moderate compared to Ali Khamenei the supreme leader, but he has not taken any significant steps to implement Kurdish rights in the past two years. In fact, the rate of execution has risen during his time in office, repression of the Kurdish people is just as it has always been, and I don't see any real, tangible change.
WKI: How are your relations with other Kurdish political parties in Iran?
AM: We are on friendly terms with them. We have no hostility with anybody and even signed an agreement of alliance with the Kurdistan Democratic Party of Iran (KDPI) three years ago. We hope we can broaden this alliance to include other political groups in Iranian Kurdistan.
WKI: What is your vision for the future of the Kurds in Iran in the long term?
AM: I hope Kurds can get their full rights in Iran and the region. We, as the Komala Party of Iranian Kurdistan, are for a democratic, pluralist and federal Iran, where the rights of Kurds and other ethnic and religious minorities are safe-guarded in the constitution and respected by the government. Iran needs a complete structural change. You cannot have democracy without basic human rights. Iran is a country where ethnic and religious minorities are repressed and discriminated against, this needs to be changed and I hope to see this change in the near future