Dr. Najmaldin O. Karim, FACS, MD
Dr. Najmaldin O. Karim was born in Kirkuk Iraq, where he finished his high school education, before attending Mosul Medical College.  After medical school, Dr. Karim was elected to the leadership of the Kurdish Student Union.  In 1972, he joined the peshmerga forces and served as a physician and peshmerga until March 1975. Dr. Karim immigrated to the United States in 1976, where he finished his residency at George Washington University specializing in neurosurgery where he also served as an associate clinical professor.
In the U.S., Dr. Karim was a pioneer of Kurdish activism, and was a founding member of the Kurdish National Congress of North America, serving as its president from 1991 to 1999.  Dr. Karim testified before the U.S. Senate Foreign Relations Committee in June 1990 on Saddam Hussein's atrocities in Kurdistan, including the Anfal campaign of genocide and the use of chemical weapons, and testified before numerous other congressional committees relating to Iraq and Kurdistan.  In April 1991, Dr. Karim was the first Kurd to be officially received by the U.S. State Department.
In 1996, Dr. Karim founded the Washington Kurdish Institute (WKI), a 501(c)(3) nonprofit educational and research organization based in Washington, D.C. focusing on Kurdistan and the Kurdish people.  He also worked with the Senate Foreign Relations Committee and U.S. State Department to establish the Kurdish language service of the Voice of America radio.  Dr. Karim gave lectures at many universities in the U.S. about Kurdish issues. He also appeared as a guest on television and radio programs, and had Op-Ed pieces published in leading U.S. newspapers including The Washington Post, The Washington Times, Los Angeles Times, The New York Times and others.
In addition to Kurdish activism in the U.S., Dr. Karim was active in the Iraqi opposition aimed at removing the regime of Saddam Hussein.  He participated in the Vienna Conference which founded the Iraqi National Congress in 1992, and was elected to its General Assembly. He later participated in the Iraqi opposition conference in London in December 2002 and was elected to the 65-member Follow up and Steering Committee.  Dr. Karim then participated in the Salahaddin conference of the Follow up and Steering Committee of the Iraqi opposition in February 2003, months prior to the overthrow of Saddam Hussein.  Subsequently, he was a member of the first conference held in Baghdad following the overthrow of Saddam Hussein in April 2003.
On March 7, 2010, Dr. Karim was elected to the Iraqi Parliament representing the Kirkuk province. Soon thereafter he was elected Governor of Kirkuk, and was sworn into office on April 3, 2011. Since beginning his service as governor, he has focused on providing services to all citizens, regardless of ethnicity, religion or sect.  During his tenure as governor, Dr. Karim has been able to accomplish the following:
·Improved electricity, with Kirkuk being the only province in Iraq to receive electricity 24 hours a day. Prior to Dr. Karim being elected governor, Kirkuk was only receiving between 2-4 hours of electricity daily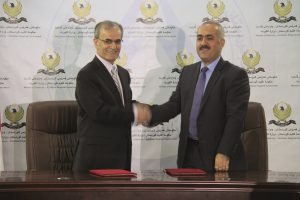 ·Built over 325 new schools, over 45 new clinics & hospitals, over 1,300 km of new roads and many new bridges, parks, water and sewage projects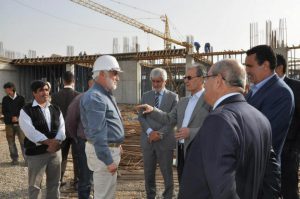 ·Built thousands of new homes for citizens of Kirkuk who were expelled by the regime of Saddam Hussein who have returned to Kirkuk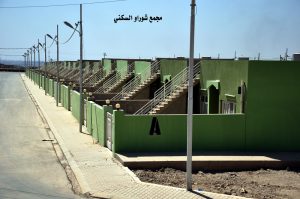 ·Built a trench around the city to prevent terrorists from easily accessing Kirkuk and moved the prison and police headquarters out of heavily populated areas of the city to prevent citizens being injured or killed in terrorist attacks


As a result of providing such a drastic improvement in services, Dr. Karim received more than 150,000 votes in the 2014 Iraqi parliamentary elections, which is 50% more than all other winning candidates from Kirkuk combined, representing the highest percentage of votes from eligible voters in all of Iraq. Dr. Karim continues to focus on serving all the people of Kirkuk regardless of ethnicity, religion or sect, and maintaining security for the province.